Travel Photography – IIP Academy of Photography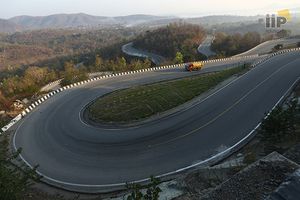 "I enjoy traveling and recording far-away places and people with my camera. But I also find it wonderfully rewarding to see what I can discover outside my own window. You only need to study the scene with the eyes of a photographer". - Alfred Eisenstaedt
Travel photography is a subcategory of photography involving the documentation of an area's landscape, people, cultures, customs and history.
A travel photo is an image that expresses the feeling of a time and place, portrays a land, its people, or a culture in its natural state, and has no geographical limitations.
Being a travel photographer is considered as a dream job for most wanderlust. They get to travel around the world, take pictures and get paid for it too. If you are tired of your nine-to-five work, always dreams of traveling the world and love taking pictures, then this could be a career for you.
Travel photographers are mostly freelance photographers who sell their photographs to publishers of travel books, postcards, magazines, tourism businesses, amusement parks, hotels, postcard companies, newspapers, schools, and even websites.
Some key take away advice on Travel Photography-
Learn to Look at Light – as the camera looks at it.
The important thing about taking good photographs is not to be worried about it.
Cameras get in the way of good photography – if you're always adjusting your camera you're not looking intensely enough at your subject.
Make research a big part of your travel photography. Travels as light as possible with just a few of lenses and DSLRs
'Seeing' is the most important aspect of photography – most people look but don't see. Also, equipment is secondary.
Composition – always scan the edges of your frame. Be aware of what you're cropping out and including.
Source page : IIP Academy of Photography
To be informed of the latest articles, subscribe: